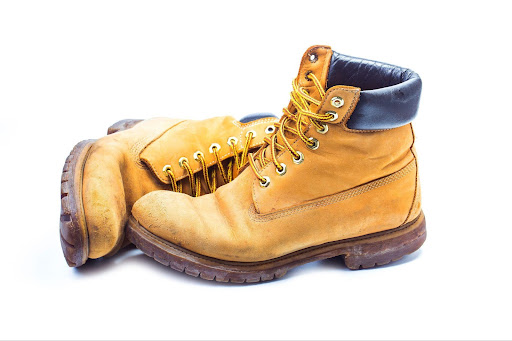 The profession of a trucker requires careful attention to one's own health. Almost every trucking company offers its employees health insurance. But the fact remains that many truck drivers have never paid proper attention to their shoes. They spend practically the whole day wearing shoes, and a poor quality pair can seriously damage their feet. That is why shoes for truckers should always be of high quality.
Every truck driver buys a quality truck, which will serve him for decades. The same goes for quality shoes for truck drivers. Why would you buy boots if they won't last?
Let's try to figure it out and give you some tips on choosing the right shoes for the truck driver.
The right shoes can prevent injury
Always remember that you are not at home and there are often situations on the road where you can injure your feet. You will have to deal with heavy loads, slippery surfaces or gravel. 
That is why the selection of quality driving shoes is a must.
External quality
Driving in poor quality shoes is quite risky. For example, driving in slippers is definitely not safe or comfortable. And if you look from a safety standpoint, they can simply get stuck in your pedals.
Quality trucker shoes are characterized by high quality not only in appearance and leather, but also in the interior finish. As soon as you buy yourself a pair of these shoes, you will immediately feel the difference. Given the difficulties on the road that truckers deal with, they need only the best and most comfortable equipment.
Water resistance
Truckers need to take care of their safety just as much as they take care of the safe transportation of cargo. They need to keep their feet dry when driving in cold weather with the coldest temperatures.
Waterproof boots will cost more than regular boots, but they are available one way or another. If you don't skimp and buy them, your feet will thank you. 
Internal quality
An ice trucker's salary is higher than the average salary of an ordinary driver, but in order to earn it, he must complete the route and reach his destination safely. Will it be easy to do so if the driver freezes his feet and has a cold?
For this reason, the quality of the inside of a trucker's shoes is important. The employee needs to stay safe while on duty. Having quality boots both outside and inside will keep your feet warm, keep you safe from the cold, and allow you to finish your route.
Rubber outsole
As we said above, a truck driver must pay constant attention to his or her own health and safety. Buy truck driver shoes with rubber soles. It will be slip resistant on wet and greasy surfaces. 
Having a quality pair of shoes that are stable on most possible surfaces will make you love them even more. What's more, they can become your favorite pair. 
Wear shoes with quality insoles
In essence, drivers keep their feet in their boots all day long. There are different kinds of jobs for truck drivers, some of which involve shifts that can be more than 11 hours, which means your feet need to be comfortable. Having shoes with quality insoles is an additional factor in this matter.
Find the perfect size
Truck driver shoes should fit his feet perfectly. Can shoe size affect transportation?
For example, if you have a large number of shoes, they may slip off your foot. That being said, if you have heavy loads to lift, they will hinder you in the process.
In addition, they can hurt your feet and provoke red spots. In addition, they will hurt, and why do that to yourself when you can have quality shoes.
On the other hand, when driving a truck, the problem is also choosing the wrong shoe size. For example, if you take a smaller shoe size, it will interfere with the front of your foot.
This will make it difficult to drive. Therefore, it is highly recommended that you visit local stores when shopping for truck driver shoes.
This way, you will get the right shoe number, which will save you time and money. Also, with a little help from the salesperson, you will be able to find the perfect shoes for you.
Pay attention to the extra details of the shoe
Another key thing to consider when looking for the perfect shoes for a truck driver is the weight and height of the shoe. These two parameters are very important and should influence every trucker's driving style:
As far as weight is concerned, it is important to check how heavy they feel on your feet. If you feel they are heavier than they should be, switch to a different pair.
It is also important that they are comfortable. To avoid this, choose shoes that are not too heavy and not too heavy.
Given the height, choose carefully. Although you need to keep your feet warm when you drive in winter weather, there are other things to consider as well.
For example, if you get tall boots for truck drivers, you need to test them on the pedals of your truck first. Also, the height may interfere with your foot while driving.
Moreover, in the worst case scenario, if you can't press the pedals, it can lead to an accident. So choose wisely, your life is more important than trucking.